Low-Level Radioactive Waste Forum, Inc.
Supporting a State and Regional Approach to a Complex Environmental Issue
---
Daniel B. Shrum Named
LLW Forum Executive Director
---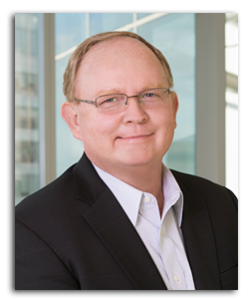 LLW Forum is pleased to announce that Daniel (Dan) Shrum has accepted the position of Executive Director. He will assume the position on December 3, 2019.
Mr. Shrum comes to the Forum with numerous years of professional experience in licensing and permitting of low-level radioactive waste management, processing, and disposal facilities; executing technical responsibilities for all environmental monitoring activities; conducting regulatory interfaces with state and federal entities; and performing managerial duties including mentoring staff, and preparing and tracking budgets. 
With EnergySolutions, as Senior Vice President of Regulatory Affairs, and throughout his twenty year career he worked on numerous environmental projects and focus areas included the Remedial Investigation and Feasibility Studies of abandoned Uranium mines in the southwest section of the United States. This included development of work plans and reports to characterize extend of contamination and propose corrective actions at abandoned Uranium mining and milling sites.  His educational and professional attainments include M.B.A., Westminster College (May 2002);  M.S., Geology, Brigham Young University (1993);  B.S., Engineering Geology, Brigham Young University (1988); and registration as a Professional Geologist, Utah (2002).
In hiring Mr. Shrum, the LLW Forum recognizes his long demonstrated commitment to the Forum and compacts.  A frequent attendee of forum meetings and compact meetings throughout the country, he has demonstrated commitment to safe management of LLW throughout the U.S. for decades and his understanding of the compacts, states, regulatory agencies, public concerns and industry challenges.   The Forum Board believes Dan has the ideal background to lead the LLW Forum into the future.
---
---
In 1980, Congress passed the Low-Level Radioactive Waste Policy Act. This legislation gives states the responsibility to provide for disposal of commercial low-level radioactive waste and encourages states to form interstate agreements, or compacts, to cooperatively implement the law. The federal legislation of 1980, and the subsequent Low-Level Radioactive Waste Policy Amendments Act of 1985, were endorsed by the Governors of the 50 states.
Until 1985, representatives of the Governors worked to achieve the goals of the law through a committee of the National Governors' Association. After passage of the 1985 amendments, representatives of compacts and states established a separate organization, known as the Low-Level Radioactive Waste Forum, to promote the objectives of the federal law and the compacts.
In 2001, the Low-Level Radioactive Waste Forum became an independent nonprofit organization— the Low-Level Radioactive Waste Forum, Inc.
The LLW Forum, Inc. is pleased to offer memberships and subscriptions to its various written materials including newsletters, news flashes, summary report, meeting reports, contact list, and the closed portions of its web site. A complete listing of memberships and subscription rates and how they can be purchased can be found on the "About" page.